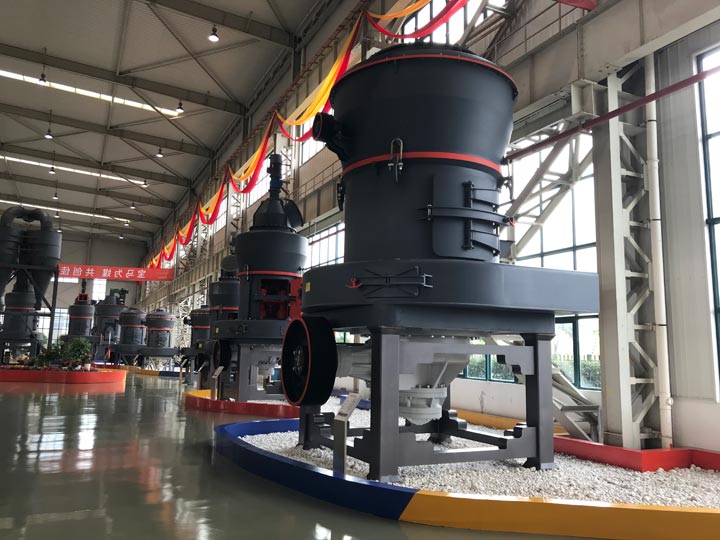 Raymond Mill is a type of grinding mill, a machinery that processes materials into fine powder. It is commonly used for the grinding of materials in the fields of building materials, mining, metallurgy and chemical industry.
The Raymond Mill consists of a main unit that is fitted with a grinding roller, as well as a grinding ring. The grinding roller is made up of a central shaft that is supported by a number of rollers. The grinding ring is made up of a number of grinding rollers, which are mounted on a ring-shaped frame.
To operate the Raymond Mill, the material to be ground is fed into the grinding chamber through a feed hopper. The grinding roller then crushes and grinds the material, and the ground material is carried by the air flow through the classifier and into the collecting bag. The collected material is then discharged from the collecting bag, and the process is repeated until the desired fineness is achieved.
One of the main advantages of the Raymond Mill is its high efficiency. It is able to grind materials into fine powder with a high level of efficiency, and it is also able to process a wide variety of materials. The Raymond Mill is also easy to operate and maintain, making it a popular choice for many industries.
Another advantage of the Raymond Mill is its versatility. It can be used to grind a wide range of materials, including limestone, gypsum, coal, calcite, barite, and others. This makes it a valuable tool for many industries, including the cement, paper, and mining industries.
The Raymond Mill is also able to produce fine powders with a high level of accuracy. This is due to the use of a classifier, which is able to separate the fine powder from the coarser particles. This allows for the production of high-quality products, which are essential for many industries.
Overall, the Raymond Mill is a reliable and efficient grinding machine that is widely used in many industries. Its versatility, high efficiency, and ability to produce fine powders make it a valuable tool for a wide range of applications.