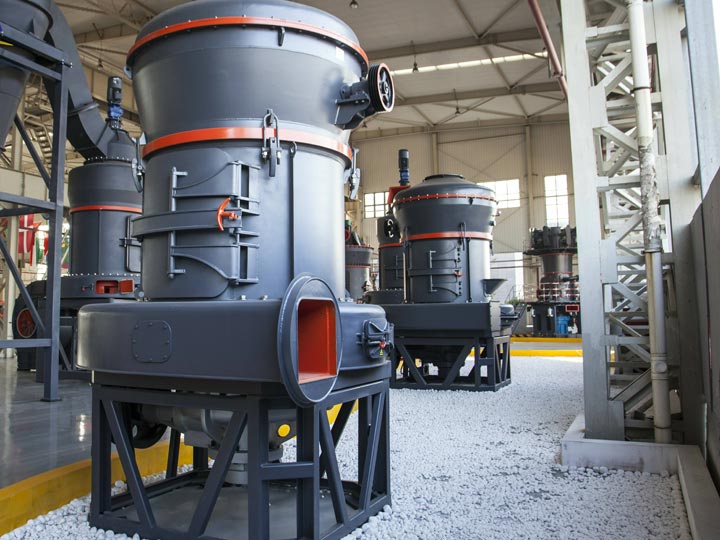 MTW Trapezium Grinding Mill is a kind of leading-world-level industrial milling machinery. It is designed by our own engineers and technical workers, basing on industrial mill research of many years and adopting world-leading-powder processing technology. Our machine adopts many advantages from numbers of mill all over the world, such as trapezium's working surface, flexible connection, roll linked pressure boost, etc.
MTW Trapezium Grinding Mill is mainly applied to the powder processing of mineral products in industries of metallurgy, construction, chemistry, and mining etc. It can produce powder from various non-flammable and non-explosive mineral materials with Mohs hardness below 9.3 and humidity below 6%, such as quartz, feldspar, calcite, talcum, barite, fluorite, rare earth, marble, ceramics, bauxite, manganese ore, iron ore, copper ore, phosphate rock, iron oxide red, slag, water slag, cement clinker, activated carbon, dolomite, granite, iron oxide yellow, bean cake, chemical fertilizers, compound fertilizers, fly ash, bituminous coal, coke, lignite, magnesium sand, chrome oxide green, gold ore, red mud, clay, kaolin, gangue, porcelain clay, kyanite, fluorspar, bentonite, medical stone, rhyolite, greenstone, shale, basalt, gypsum, graphite, carborundum, heat-insulating material, etc.
MTW Trapezium Grinding Mill adopts many latest patent technologies, such as whole drive bevel gear transmission, inner thin oil lubrication system, arch wind flow and so on. The grinding rollers equip on the rotary table rotates around the centre shaft. There are several grinding rollers on the rotary table, and these grinding rollers roll against the grinding ring. The materials are crushed by the grinding rollers and then fall down to the grinding table for further grinding. The qualified fine powders are brought into the classifier by the airflow of the fan for classification. The unqualified powders will be sent back to the grinding table for re-grinding. The whole system is airtight circulation, and it is an independent production system.
The MTW Trapezium Grinding Mill has the advantages of high grinding efficiency, big feed size, low power consumption, easy maintenance and low operating cost. It is widely used in the fields of metallurgy, construction, chemical industry, mining, highway construction and so on. It is the ideal equipment for processing high-quality powder in the fields of metallurgy, building materials, chemical industry, mining and so on.
Technical Data