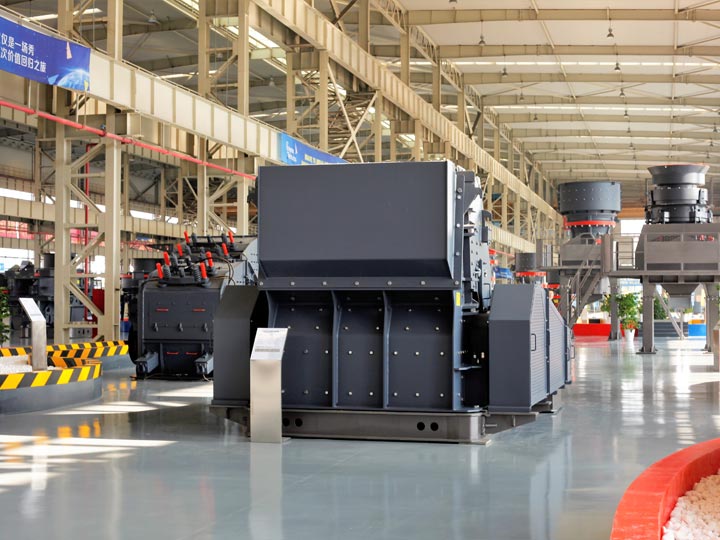 The CI5X Impact Crusher is a new generation impact crusher designed to be more efficient and durable in crushing operations. It is equipped with a heavy-duty rotor, large crushing chamber, and a high-wear-resistant plate hammer to effectively crush and shape materials.
One of the main features of the CI5X Impact Crusher is its ability to process materials with high hardness and abrasiveness. The heavy-duty rotor, with its large moment of inertia, allows the crusher to effectively break down materials such as granite, basalt, limestone, and concrete, making it suitable for use in a variety of applications including mining, quarrying, and construction.
In addition to its high performance, the CI5X Impact Crusher is also designed to be energy efficient. It uses a hydraulic system to adjust the crushing gap, allowing for optimal use of energy and reducing wear on the machine. The crusher also has a low noise and vibration level, making it suitable for use in urban areas.
Another key feature of the CI5X Impact Crusher is its advanced automation system. The crusher is equipped with a PLC control system which monitors and adjusts the crushing process in real-time, ensuring consistent and efficient performance. The control system also allows the crusher to be easily integrated into a complete crushing plant, allowing for easy operation and maintenance.
The CI5X Impact Crusher is also designed with safety in mind. It has a number of safety features including an overload protection system which automatically shuts off the crusher in the event of an overload, and a hydraulic opening system which allows for easy maintenance and inspection.
Overall, the CI5X Impact Crusher is a reliable and efficient machine that is well-suited for a variety of crushing applications. Its advanced features and automation system make it a valuable asset for any company looking to improve its crushing operations.
Technical Data